Changing Passwords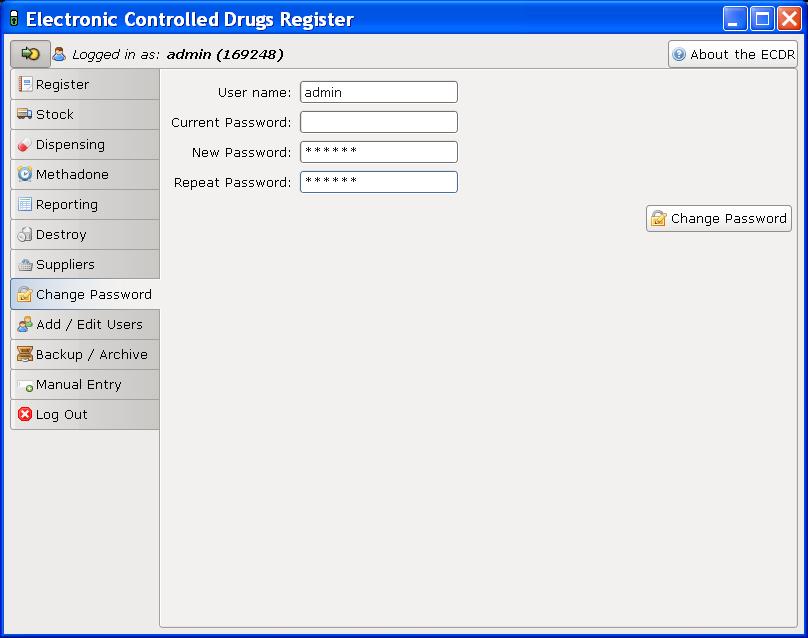 Only the current user can change their password.
The following procedure should be followed:
Select the change password tab
Enter current password in current password
Enter new password in new password
Confirm new password in repeat password
Click change password button.
The new password must be used next time the user logs in.
To log out:
Select the log out tab
Click the click here to log out button
The log in window will automatically appear.
Now log back in with your new password.