Reporting
All reports can be viewed, and printed.
For all reporting functions, select the reporting tab.
Viewing Reports
To view reports click the show all button.
To ration down your search enter a drug name and/or date.

Previewing Reports
To preview a report simply click the preview button at the top of the reports page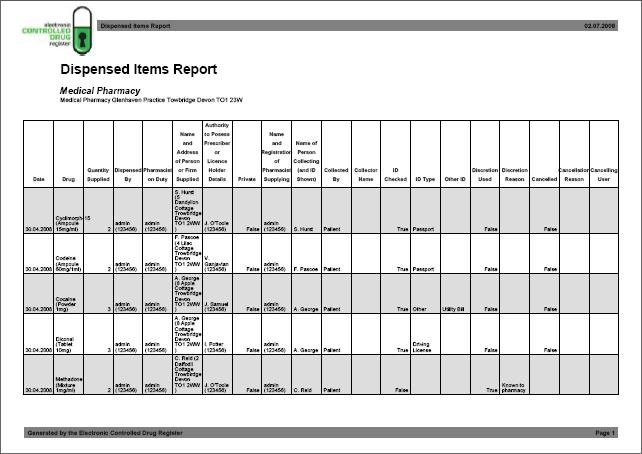 Printing Reports
In order to print a report you should:
Select the drug for which you wish to print a report
Choose the dates between which you want to print
Click the print report button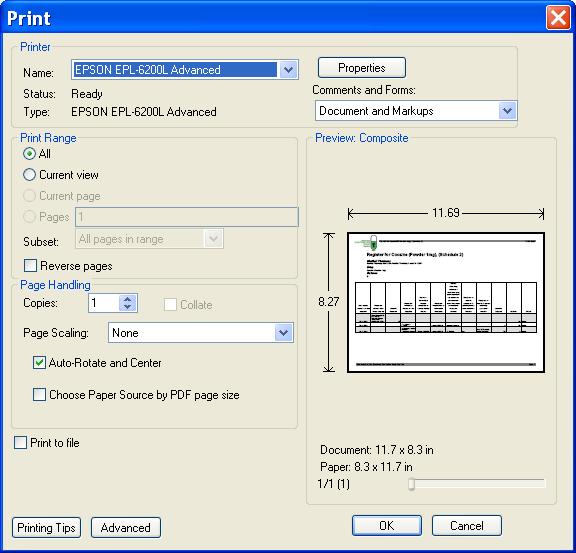 Accept the print dialogue.
Note
Printing large reports is liable to take a long time.
Saving Reports
To save your report to your computer before backing up:
Click the save report button
Choose what report(s) you want to save and press ok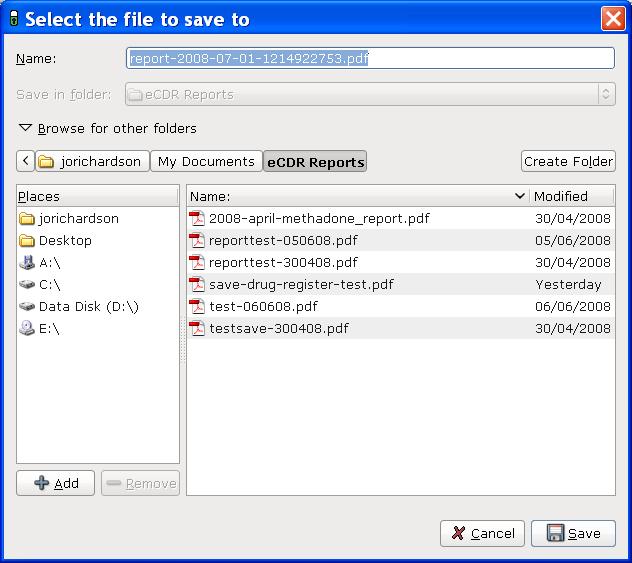 Select where you want to save your report and what you want to call it
Press the save button.